Company News
CRI Offer Consulting Services of Risks and Opportunity in China Under 2022 Covid-Zero Policy
Risks and Opportunity in China Under 2022 Covid-Zero Policy
Since March 2022, the escalation of COVID-19 control measures of 2022 Covid-Zero Policy in several regions of China including Shanghai – the largest city in China, has caused new challenges to the supply chain in China and even in the Asia-Pacific region. The covid-zero policies may also cause other risks for companies in China.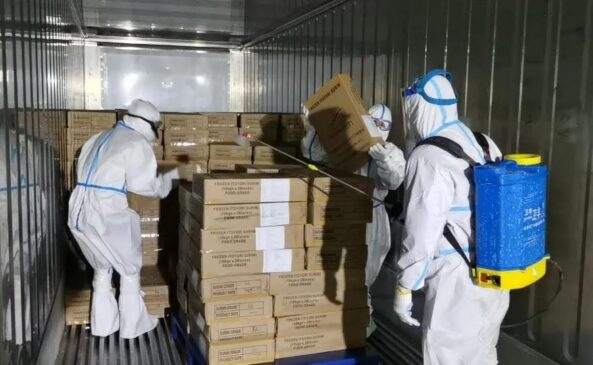 Manufacturers and service providers in regions and cities under strict anti-covid controls cannot operate normally, and the controlling-period can not be predicted. Even if those not physically located in under-control regions may not avoid difficulties and risks. Factories manufacturing key components, whole-vehicles, textiles and apparels, food and beverages, etc., and service providers like catering, medical services, etc. will face new challenges in the near future.
According to incomplete statistics, by the beginning of April 2022, around 50% European companies can not normally operate in China. In this situation of uncertainty, CRI offer emergency research services , assisting our clients to acquire full data and intelligence in industries to forecast the industry trend and to reevaluate the risks and opportunities. Hope our clients can make a right decision and formulate counter measures.
Companies should propose the key questions and CRI offers initial FREE consulting including but not limited to:
(1)    How the Covid-Zero Policies will affect a specific industrial sector or a specific enterprise?
(2)    Up-to-date industrial data, e.g. output, import and export data of industrial products, agricultural products, etc.
(3)    Detailed counter measures
(4)    And others.
We expect the situation will be changed soon. Also, if you are seeking investment opportunities in low-cost regions and countries, e.g. Vietnam, we will also provide related consulting services.
Lets work together to get out of dilemma
E-mail: info@cri-report.com
Phone: +86-21-6150 9726
中文服务:https://www.yuanzhezixun.com/criyuanzhezixunzhuliqiyeyiqingguankongxiazai/
Global Video Conferencing Market Analysis and Forecast Report 2030