high precision asphere market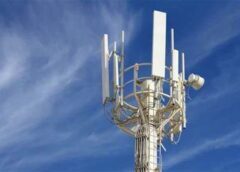 The global high precision asphere market is estimated to reach $5,214.0 million in 2031, reveals the premium market intelligence study by Our Research Team. The study also highlights that the market is set to witness a CAGR of 8.1% during the forecast period 2022-2031.
USP of High Precision Asphere Market – A Global and Regional Analysis: Focus on Application, Type, and Region – Analysis and Forecast, 2022-2031
• Market ranking analysis based on product portfolio, recent developments, and regional spread
• Investment landscape including product adoption scenario, funding, and patent analysis
Analyst Thoughts
According to Shivam Priyadarshi, Principal Analyst, Our Research Team, "The high precision asphere is expected to be the best option for a high-quality image. An additional advantage of aspheric lenses compared to conventional lenses is the decrease in the overall length of an optical system. Also, strict government regulations to have automotive cameras as a crucial part of automobiles are expected to be exponential."
Key Companies Operating in The Market
Key players in the high precision asphere market analyzed and profiled in the study involves high precision asphere manufacturers. Moreover, a detailed competitive benchmarking of the players operating in the global high precision asphere market has been done to help the reader understand how players stack against each other, presenting a clear market landscape. Additionally, comprehensive competitive strategies such as partnerships, agreements, and collaborations will aid the reader in understanding the untapped revenue pockets in the market.
The top companies in the world's market for high precision aspheres include Nikon Corporation, Canon Inc., Panasonic Corporation, HOYA Corporation, AGC Inc., SCHOTT AG, Carl Zeiss AG, Kinko Optical Co. Ltd., Largan Precision Co., Ltd., Sunny Optical Technology Company Limited, Genius Electronic Optical Co., Ltd., Asia Optical Co., Inc., Tokai Optical Co., Inc., and Seiko.
Key Questions Answered in the Report
• What are some of the major factors and trends that are impacting the high precision asphere market?
• What factors are expected to drive the high precision asphere market?
• Which is the most preferred type of aspheric lens (plastic or glass) across end-use industries?
• How has COVID-19 impacted the high precision asphere market across the globe, and how are the players within the ecosystem improvising/innovating to mitigate the impact?
• What are some restraining factors affecting the growth of the high precision asphere market?
Buy the report: High Precision Asphere Market – A Global and Regional Analysis: Focus on Application, Type, and Region – Analysis and Forecast, 2022-2031